Each member of the California Fresh Fruit Association has access to a full-service retirement program with Alerus Retirement Solutions.
Each member of the California Fresh Fruit Association has access to a full-service retirement program with Alerus Retirement Solutions.
With Alerus, Association members are eligible to participate in the specialized program that offers tremendous value because members receive greater services without additional charges and fees that are typically associated with most retirement programs. For example, participants in the Association program will receive an annual investment review which provides a personal meeting with an Alerus representative to review the activity and health of the company's portfolio.
Alerus has excellent customer service in assisting clients with using the program such as new enrollees, account changes or employee education. Alerus Retirement Solutions is a Trust Company, record keeper and retirement plan administration firm based in Arden Hills, Minnesota. Alerus has been in the defined contribution business since 1944. Alerus provides recordkeeping and trustee/custodial services to plan sponsors in 44 states.
Online the company's web site offers administrative access for employers and participant access for employees.
The Association's Board of Directors has endorsed Alerus since April 1998 for its group 401 (k) program after it was thoroughly reviewed by the CFFA's Insurance & Financial Benefits Committee.
For more details, contact Tom Ames, Alerus Retirement Business Advisor, at (800) 433-1685.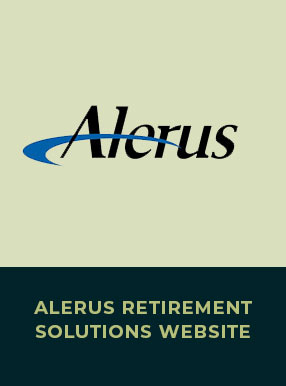 The California Fresh Fruit Association has endorsed Rain and Hail Insurance Service, L.L.C. for 25 consecutive years and bases the value of the partnership on the top-quality service and their solid dedication to California specialty crops.
There are plenty of crop insurance providers to choose from, although all insurance rates and procedures are the same. All crop insurance companies operate with uniform rates and some growers may not be concerned about the provider. The Association would like to help you with that decision by recommending Rain and Hail because of its commitment to the agricultural industry and its financial strength. Rain and Hail works with numerous agencies throughout California to provide this coverage. If you have questions, please contact Ian LeMay in the Association's office at 559.226.6330 or Craig Gonzales at 559.224.2300.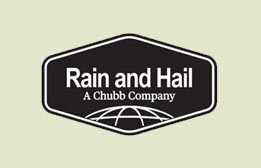 CFFA/Zenith partnership offers proactive resources to improve workplace safety.
The California Fresh Fruit Association's Board of Directors endorsed Zenith Insurance Company as the workers' compensation carrier of choice beginning in 2011. Since that time, CFFA and Zenith have collaborated on a number of projects to provide the association's membership with valuable resources. Zenith is the premier Ag specialist in California workers' compensation insurance. We combine depth of expertise with a forward-thinking approach to achieve the highest level of service and outcomes for our clients. We believe insurance is a long-term investment in your employees and the success of your business. We're passionate about helping our customers support their employees with safe workplaces, and if injuries occur, helping injured employees get the medical care they need and return to work.
PRE-SEASON TRAINING
Prior to each season, CFFA/Zenith offers exclusive training sessions for CFFA members. The sessions, offered in English and Spanish, cover timely and relevant topics – such as best practices for preventing heat illness or effective incident investigations to eliminate reoccurrence of similar injuries. CFFA members are also active participants in Zenith's annual Safety Summits.
ZENITH'S LEADERSHIP PROGRAM
Zenith offers an six-month leadership program that provides attendees the opportunity for personal development and to enhance their role as leaders in their respective organizations. Zenith started offering the program in 2012 and since that time, a member of CFFA has participated every year. More than a dozen individuals representing CFFA member companies have completed the program over the last seven years.
COVID-19 RESOURCE
Zenith created a three-series webinar to share insight and expertise with more than 300 attendees, many of which were CFFA members. The July/August webinars provided critical topics related to navigating questions and requirements prompted by the COVID-19 pandemic. To learn more about COVID-19 resources available to CFFA members, click here. To learn more about the collaborative program between Zenith and CFFA, please contact Kimberly Naffziger at knaffziger@thezenith.com. Or for more information about Zenith Insurance Company please visit www.TheZenith.com.